P Series Plastic Connector with the following main features:
1) Small size to accommodate cable diameter up to 6.5 mm and allow up to 14 solder contacts.
2) Lightweight and rugged materials, rapid push-pull locking system.
3) Out shell-POLYCARBONATE (PC), Insulator-PPS, RoHS certified can be sterilized by gas or by steam.
4) The contacts are gold-plated over copper and nickel.
5) Straight and Elbow; PCB and Solder contacts.
6) At least 2000 mating/ unmating cycles without significantly affecting the electrical characteristics.
7) A keying system combined with colour coding can be prevention of mismating.
Product size: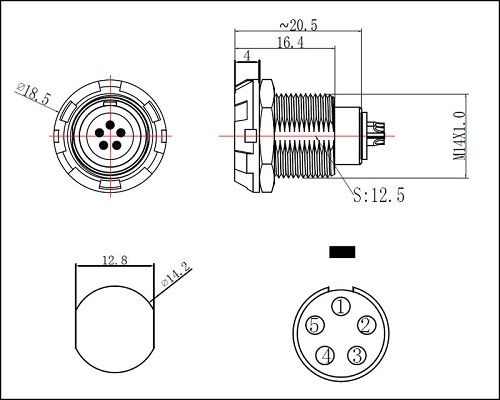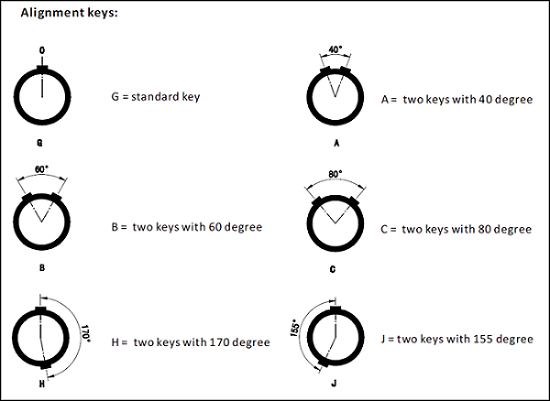 Note: All our part numbers begin with" INT-", for example: INT-P-ZKG.M0.4GL.LG
Color options: G (Grey),N (Black),A (Blue),J (Yellow),R (Red),V (Green), B (White).
INTE-AUTO has designed, manufactured and distributed circular plastic Push-Pull connectors; they are especially adapted for applications such as medical electronics and test & measurement. We offer a wide choice of connectors with various contact configurations, multipole contacts and fluidic connectors. In addition, a range of one time use connectors and connectors for mains power is available. The plastic connectors are available in two sizes, depending on the cable diameter.
Industry Application:
It has 2,3,4,5,6,7,8,9,10,14 pins for your choice, which can widely used in medical ECG equipment, detection systems, test system, instrumentation, endoscopy, computer systems, electronic / mixed coaxial unlimited equipment and so on.
INTE-AUTO offers you a complete solution including cable assembly with a plastic push-pull connector for your medical application. Whether plastic, metal or customer-specific, our team finds the right system solution for your needs. This is possible for standard versions as well as customized products to meet specific requirements. We develop and assemble in-house which leads thanks to additional collaboration with leading cable manufacturers to maximum flexibility and quality – all from one source. Contact our experts now at sales@inte-auto.com
Hot new products china medical connectors, customized cable assembly for medicals, If you want to develop any other new products and solutions, we can customize them in your case.